Virgin Human Hair Natural Wave 28" 4*4 Wig Natural Color(10A) 296g

Discount Price:
Item No.:

fh0024

color:

as pic. Detailed

Color: Natural Black
Pieces in a Package: 1pc
Delivery Time: 24 Hours
Texture: Body Wave
Hair Net Weight:296g
Raw Material: 100% virgin hair
Can be bleached or curled: Yes
Shipping Company: Free Shipping
Life Time: Last 2 years With Good Care
After Service: 30 Days Exchange/Refund Before Installation
Advantage: Can Still Keep The Same Soft Texture No Shedding No Tangle After Several Months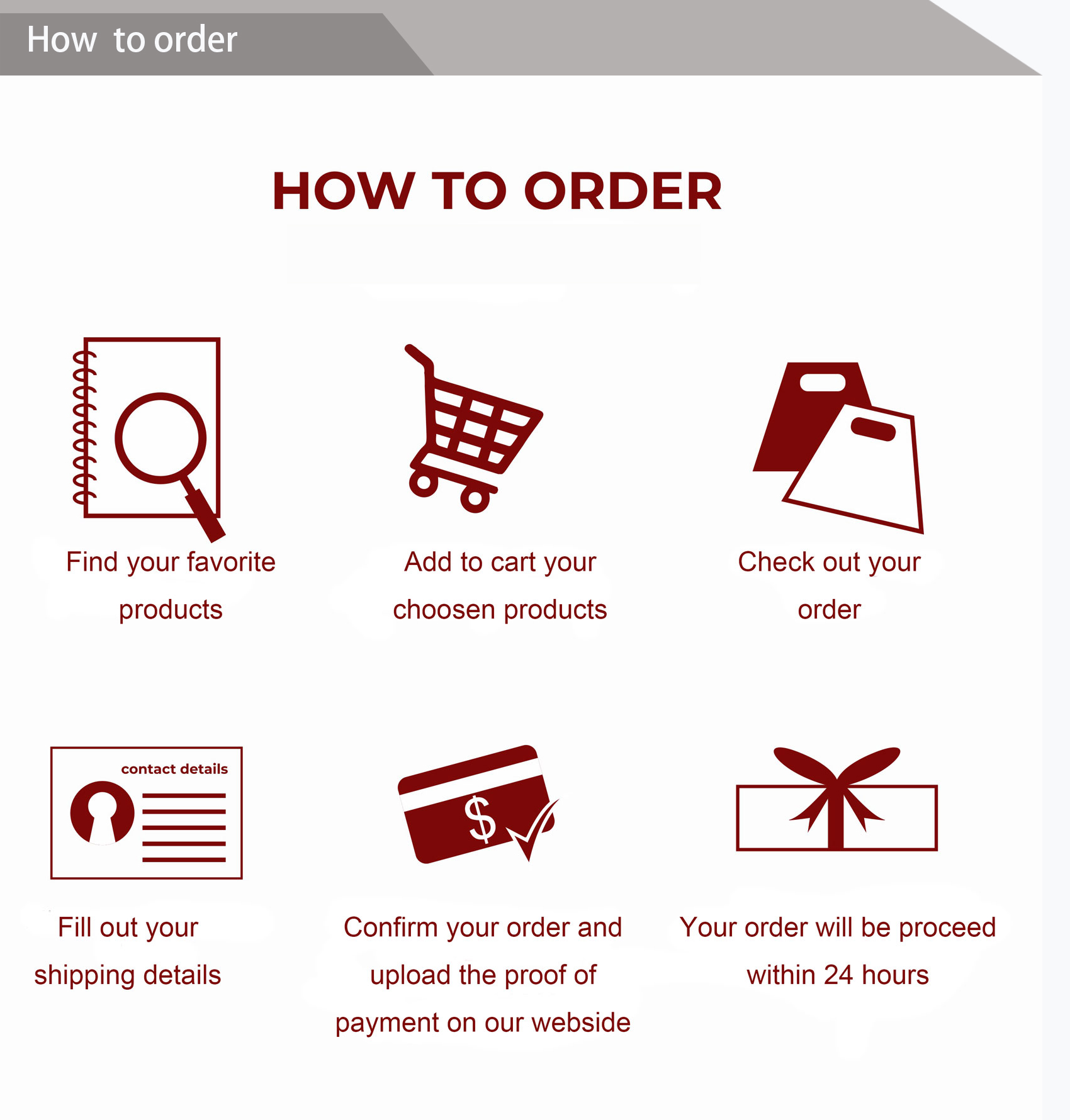 To order select your options near the top of the page (length, texture, quantity etc) and ADD TO YOUR CART.
If you need more items, go again to the SHOP and select them the same way.
After selecting all, click on the CART icon at the top of the website to VIEW your selection.
If okay, then PROCEED TO CHECK OUT, fill your address details, choose your preferred Payment Method and Place Your Order.
If you are paying with Credit/Debit Card, the CVC number is the 3 or 4 digits number behind your card
We accept all major credit cards (Visa, MasterCard, American Express) as well as PayPal payments.
If your order is more than $3000 or the quantity per order is more than 5kg, please contact our salesman directly and you will get the wholesale price.

Washing the hair with shampoo many times and which lasts 3 to 5 minutes, finally, the hair becomes messy and unrecognizable. Then put the hair into clean water and the hair is floating along the water. Pulling the hair from the water, it is still in perfect status. Good hair, no tangle, no shedding.But Labor Hair is not changed the quality after testing.This is the standard of good hair. And it can be used more than 2 years with good care.

FRIENDLY REMINDER
1.When the parcel is delivered to buyer's destination, please sign the parcel within validity period. Normally 5-10 working days.
2.If the package arrived at buyer location, and we are unable to contact buyer get the efficient address information within expiry date. once the package handled by the shipping company destroy or abandon it, both shipping company and us won't take any reposnsibility.
3.For the custom charge problem and buyer refuse the package with no reason, once the package returned to us directly, caused high custom charge, we have rights to refuse sign the package or abandon it.
We check each hairpiece thoroughly before shipping.
We know you will Love our Hair!
If you are not 100% satisfied, you can return it.
If the hair really has a problem, we also refund you the cost of the return shipping.
If you are satisfied with our products and services,Join us and Refer Your Friends, we won't let you down.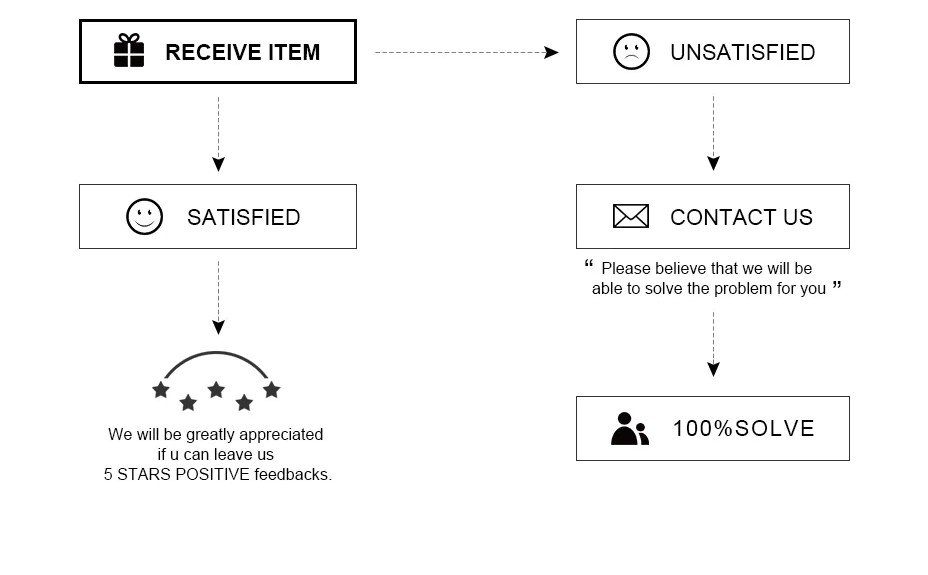 Q: What is quality virgin hair?
A:

Virgin hair is not processed or chemically treated in any way and 100% natural material with full cuticle which can protect the hair from damage. So the hair is kept in origin, healthy, shiny and durable. Our hair is hand-selected. All cuticle runs in the same direction to prevent tangling.You will be 100% satisfied with our quality hair.
Q: What is quality processed Remy hair?
A:

The highest-quality Remy hair extensions is processed. But the material is from quality virgin hair, so the hair is tangle free, shedding free, shinny, healthy and durable. Because the hair is processed, the hair is lighter and softer than virgin hair.
Q: How many packs is needed for a weave?



Hair Length

Weaves

Bulk Hair

8″ to 16″

2 -3packs

2 -3packs

18″ to 24″

3-4 packs

3-4 packs

26″ and Over

4 or More

4 or More
Q: How long does it last?
A:

Our hair can last for 2 years with proper care. Treat it like your own hair and take very good care of it can make it last longer.
Q: How to avoid tangled hair?
Dryness, split ends and friction all contribute to knotty hair. Keep your hair well-moisturized to give it some 'slip'. Snip out split ends as you see them—split hairs are damaged hairs, and the roughness and increased volume of splits can easily create tangles. Make sure you are using gentle hair care techniques to keep your hair free of damage.
To avoid friction, try sleeping on a satin pillowcase at night. Cotton pillowcases have fibers which rub against the hair, while satin allows the hair to slip freely about. Slipping a satin petticoat or nightie over your pillow is a cheaper option—the difference will be obvious when you comb your hair the next day. Never leave barrettes or clips in your hair overnight, or they may be 'eaten' by your hair and be difficult to remove.
Tangles also frequently occur while washing hair. Never pile your hair atop your head and scrub. Instead, de-tangle it before hopping in the shower, and shampoo your scalp only. The length of your hair is rarely dirty enough to require scrubbing, and will be sufficiently cleaned by the shampoo as you rinse it out. Next, comb the conditioner through your hair with a wide-toothed comb, and continue combing as you rinse out. This way your hair should not require further de-tangling before it dries. Don't rub at it with a towel—let your hair dry naturally, loose or wrapped in a turbie towel.
Q: Will the hair look exactly like the hair in the picture?




A:

The picture is to give an idea of our hair's texture. There will be slight variations between the hair you receive and the hair featured in the photo.
Q: Can they be straightened or curled?
A:

Treat the hair as if it is your own. Use a flat iron/straightener or tongs, even when fitted, but as with your own hair, never use hot tools too often as you could dry the hair and it will not last as long.
Q: Can I dye/color the hair?
A:

Yes. The hair can be colored. As a general rule it is easier to darken the hair than to lighten the hair. We recommend to dye darker, not lighter since the lace wig has been processed and colored, it is difficult to fade the original color. Any improper dying will ruin the hair.
We highly recommend you to have your hairdresser dye the hair extensions as you will get the results you want. Because coloring them yourself always poses a high risk of not coming out the shade you want. If you can't get to a salon, always using a good quality hair dye and test a small sample first.
Q: Can I wash and blow-dry the hair extensions?
A:

You can wash them as your own. Shampoo and conditioner. We also recommend using a hair treatment on them every few weeks, because the hair is not attached to your scalp, it is not getting the oils it should be. Using a treatment/hair mask will keep them looking healthier and shiny for longer! You will find that you don't need to wash your hair extensions too much, about every 3 weeks. The hair extensions can be blow-dried on low setting, but it is not recommended to do it too often. It is best to let your hair dry naturally after washing them.
Q: How to tell human hair with synthetic hair?
A:

human hair has natural protein. It is easy to tell by burning and smell: human hair will be ash, which will go away after pinching. Human hair will smell foul. When burning, the human hair will show white smoke.
While synthetic hair will be a sticky ball after burning and will show black smoke. Moreover, human hair may have very little gray hair and split end. It is normal and not a quality problem.